KUMI 10,000 Puff 5% Disposables
KUMI 10,000 Puff 5% Disposables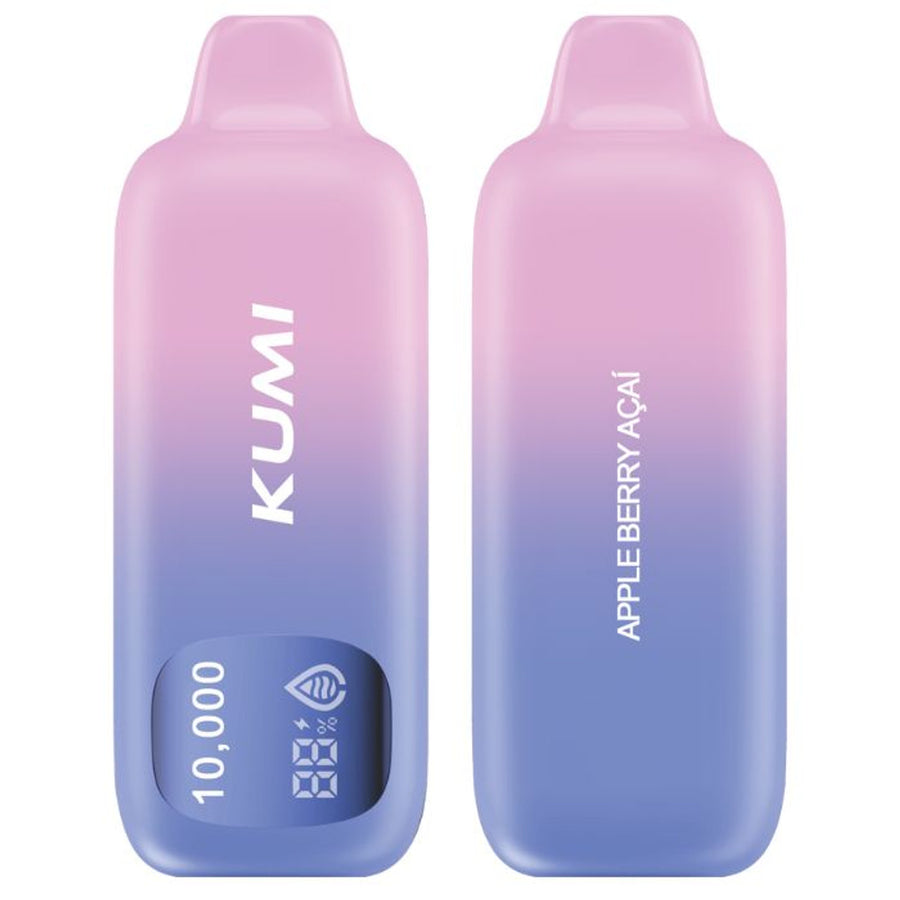 With 10,000 puffs to boast in a single small device, the KUMI vape from Well Versed will make your vape session last longer than ever! With 50MG (5.0%) nicotine and 14ml of pre-filled e-liquid, it's perfect for those who crave a strong, flavorful hit from a long-lasting device. The 600mAh integrated battery keeps the good times rolling without ever needing a recharge. And when the party's over, just throw it away – no refills, no fuss, no mess.
Features:
50MG (5.0%) Nicotine by Volume.
14ml Pre-Filled E-Liquid.
Approximately 10000 Puffs Per Device.
600mAh Integrated Battery.
Disposable - Non-Refillable & Rechargeable.
Flavors:
Apple Berry Acai: Crisp apple meets the exotic allure of acai berries.
DragonFruit Lemonade: Sweet dragonfruit blended with zesty lemonade.
Fruit Punch: A tropical explosion of mixed fruit flavors.
Peach Ice: Ripe peach with a frosty, cooling finish.
Mint Ice: A refreshing blast of icy mint.
Pineapple Coconut Banana: Tropical trio of pineapple, coconut, and banana.
Raspberry Watermelon: Juicy raspberry mingled with refreshing watermelon.
Strawberry Kiwi Pomegranate: A fruity medley of strawberry, kiwi, and pomegranate.
Strawberry Watermelon: Sweet strawberry meets thirst-quenching watermelon.
Watermelon Ice: Pure watermelon essence with a chilly, icy twist.