Sqeez Berry Disposable 5% 8000 puffs
Sqeez Berry Disposable 5% 8000 puffs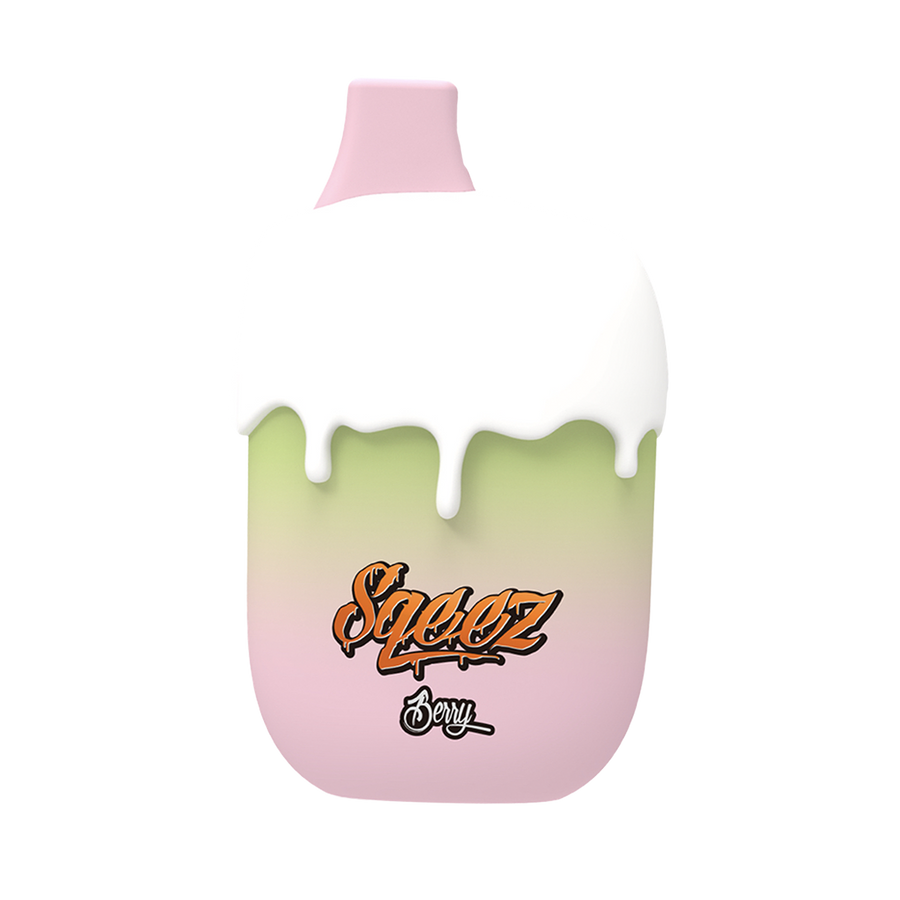 Introducing Sqeez Berry Disposable 5% with an astounding 8000 puffs - the ultimate vaping experience!
Sqeez Berry Disposable 5% offers an exceptional and refreshing blend of juicy berries and lemonade, carefully crafted to tantalize your taste buds. This delightful combination provides an invigorating and satisfying vape every time.
Designed for convenience and portability, the Sqeez Berry Disposable is a sleek and compact device that requires no maintenance or refilling. With an incredible 8000 puffs, this disposable vape ensures a long-lasting vaping journey, making it an ideal companion for extended trips, nights out, or daily use without the hassle of carrying extra cartridges or charging cables.
The device comes pre-filled with premium-quality e-liquid containing 5% nicotine by weight, delivering a smooth and intense throat hit that satisfies cravings without compromising on flavor. Each inhale brings forth a burst of succulent berry goodness leaving you refreshed and rejuvenated with every puff.
Safety and user satisfaction are paramount, and the Sqeez Berry Disposable 5% is equipped with advanced technology to prevent leaks, ensure consistent performance, and maintain a stable flavor profile throughout its usage.
Key Features:
Flavors: Raspberry, Champagne, Lemonade
Nicotine Strength: 5% (50mg per mL)
Puffs: Up to 8000 puffs
Leak-Proof Design
Compact and Portable
Embrace the exquisite fusion of flavors and convenience with Sqeez Berry Disposable 5% - a disposable vape that sets the standard for long-lasting enjoyment. So, why wait? Squeeze the day and elevate your vaping experience today!