Sqeez - Tropicool 30mL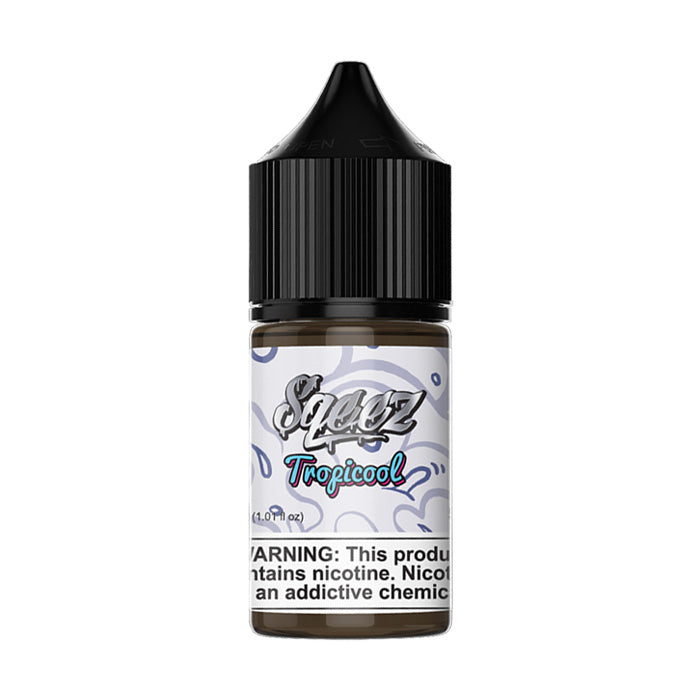 Sqeez - Tropicool 30mL

Sqeez - Tropicool, the Arctic can also be a tropical getaway. Following the trend of the rest of the other e-liquids in this collection. Sqeez TropiCool involves the combination of tropical fruits with icy menthol. It may feel like you are having a fruity cocktail at the popular ice bar. You know, those bars that, for some reason, think it is a good idea to serve you a drink while it's freezing cold. At least they are nice enough to hand out coats if you need one. This perfect blend of fruity and icy goodness will give you the chills. While also, giving you a mouthwatering burst of flavors.
You can definitely taste the hint of Champagne and Peach before you get all the other fruits wanting to join the party. Right when the party feels as if it is losing its hype, the cooling menthol comes along to chill everyone out. The amazing balance of fruits and mint will not be the only thing coming to the fiesta.
Sqeez added a little candy flavor to please our sweet tooth, just in case the fruits and menthol were not doing it for you. The more the merrier! Do not be afraid to attend this party filled with so many different flavors because they will try to be as welcoming as they can.
Treat yourself to a taste that will bring the fun island feeling, with a cooling twist, to the palm of your hand. Once you have tried this flavor, you will not want to ever put it down because the high-quality ingredients will simply not allow you to do so.
Primary Flavors: Champagne, Honeydew, Lemonade, Peach, Key Lime
Bottle Sizes: 30ml Chubby Gorilla Bottle
Nicotine Strengths: 25mg, 50mg
VG/PG: 60%VG / 40%PG