Sqeez - Firecracker 30mL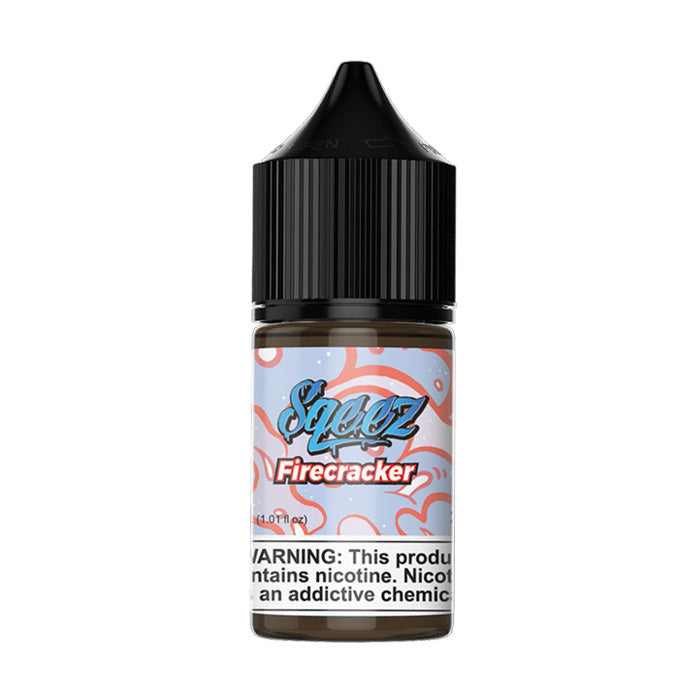 Sqeez - Firecracker 30mL
Nothing brings back happy summertime memories quite like licking a fruity
popsicle
that chills the tongue on a hot day. And, if you wanna enjoy that scrumptious flavor without having to think about all of the calories that you're putting into your body, you can simply reach for Firecracker by Sqeez. It nails the taste of that classic tri-colored icicle treat that douses your tongue in three lip-smacking fruity flavors.
When you take your first inhale, you'll get a blast of tart, lemonade that makes you drool like crazy. Then, the intoxicating taste of sour raspberries tickles every taste bud and makes your mouth pucker. When you exhale, sweet cherries complete this nostalgic experience.
Firecracker juice from Sqeez
For a true American-Made classic summertime vaping experience that will light up your senses like the 4th of July, this is the E-juice to vape.
Primary Flavors: Popsicle, Lemonade, Cherry, Raspberry
Bottle Sizes: 30ml Chubby Gorilla Bottle
Nicotine Strengths: 25mg, 50mg
VG/PG: 60%VG / 40%PG