One Up - SOUR BELTS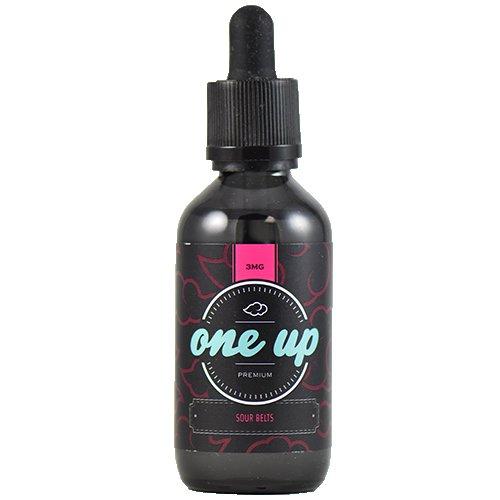 One Up SOUR BELTS
nSour Belts - Take a bite of classic sweet and sour green apple and strawberry strips, straight from the candy store.  Each hit gives you a sour pucker with some tart green apple, then soothes your tastebuds with juicy fresh strawberry.
n
Product
n70VG/30PG
n
n 
n
E-liquids & Nicotine
n
California Proposition 65: This product contains nicotine, a chemical known to the state of California to cause birth defects or other reproductive harm.
n
Nicotine warning: Nicotine is a highly addictive substance and can be poisonous, with serious health consequences including death. You should not use this product if you have any underlying medical conditions which may be aggravated or exacerbated by this product. Nicotine is extremely habit forming. You may experience withdrawal symptoms after stopping the use of this product. Some of the side effects of nicotine use may include irregular heartbeat, changes in blood pressure, inflammation of blood vessels, chest pain, depression, shortness of breath, sweating, dizziness, throat irritation, rash, swelling, nose bleed, diarrhea, headache, and dry mouth. Consult your physician prior to using this product. Nicotine is quickly absorbed with skin contact. Keep away from skin, eyes, mouth, and any other area of the body. In the event that you come into contact with nicotine, wash the affected area with soap and water for at least 15 minutes, and immediately contact your local Poison Control Center.
n
Drug interactions: Nicotine may interact with certain pharmaceutical drugs. Consult your physician or pharmacist prior to use to avoid serious complications.
n
Please do not puncture cartridges or drink the e-liquids.
n
Ingestion of the non-vaporized concentrated ingredients in the e-liquids can be poisonous.
n
Use this product in moderation. Failure to do so may result in nicotine overdose.
n
E-liquids may contain trace amounts of nuts, gluten, sugar, or other sweeteners in the flavoring. Flavorings may also contain artificial colors, artificial flavors, and artificial sweeteners.
n
Do not use this product if you are allergic or sensitive to any of the common ingredients of e-liquid, such as propylene glycol, vegetable glycerin, nicotine, and food/beverage flavorings. A small percentage of people have allergies to propylene glycol, present in many, but not all, e-liquids.
n
You must be of legal smoking age in your jurisdiction to use this product.
n
n
One Up SOUR BELTS