Sqeez - Tropical Fever 30mL
Sqeez - Tropical Fever 30mL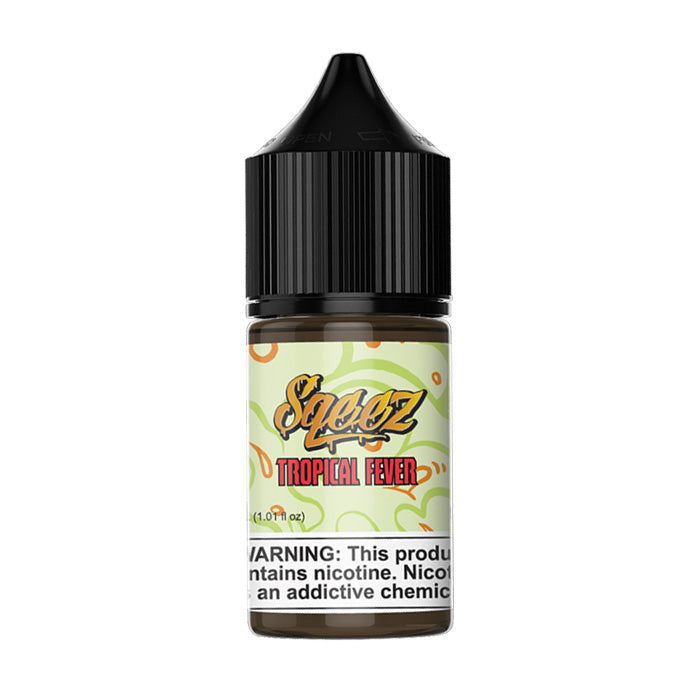 Sqeez - Tropical Fever 30mL
Sqeez
- Tropical Fever, a delicious tropical mixture of fresh
Dragonfruit
, Guava, and Kiwi.
Take a trip to the tropics with the fantastic fruit medley that is Tropical Fever.  A combination of exotic and sweet tropical fruits prove excellent partners in this summertime fruit blend that is sure to have you coming back for more.
If your cocktail of choice is a combination of tropical flavors, you are going to love Tropical Fever by Sqeez. This mouth-watering combination of sweet, tangy and bright fruit juices is going to quench your thirst on impact. You will experience that Tropical Fever flavor in the vaping morning to sunset.
When you inhale Tropical Fever vape juice, the acidic brightness of citrus fruits is going to tease your tongue. As the flavor lingers on the palate, sweetness from juicy, ripe Kiwi takes over and satisfies your sweet tooth. As you exhale, tangy and refreshing Guava completes the journey of fruity tastes.
Primary Flavors: Dragonfruit, Guava, Kiwi 
Bottle Sizes: 30ml Chubby Gorilla Bottle
Nicotine Strengths: 25mg, 50mg
VG/PG: 60%VG / 40%PG